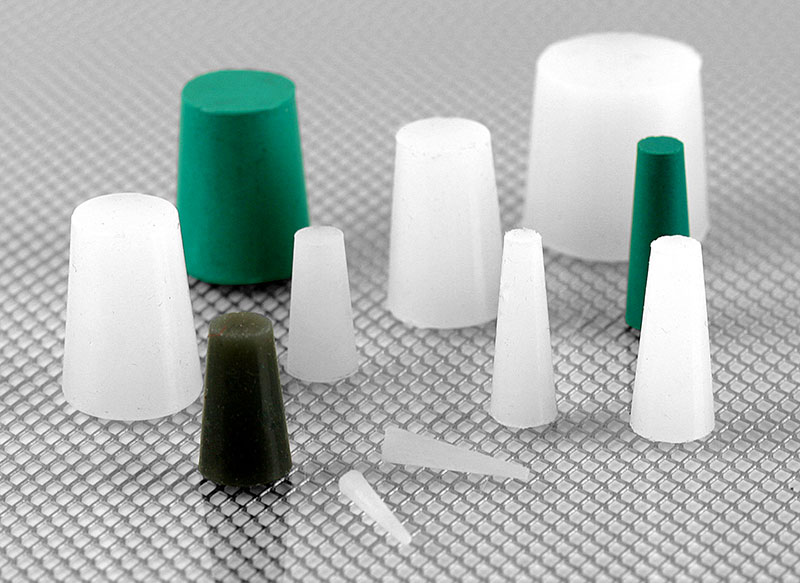 Achieving a precision finish is the ultimate goal for any powder coating or electroplating project. After all, you're likely not going to see the full benefits of treating a product if the end result is going to be patchy or inconsistent. This raises the question then; how can you guarantee the perfect finish? While there are a range of masking products available, today we're exploring the benefits of the tapered plug. Often overlooked, the tapered rubber plug should be one of the most indispensable tools in your kit. Let's find out why.
Versatility is Key
One of the standout benefits of tapered plugs is their inherent versatility. Their unique design allows them to seamlessly fit a variety of hole sizes where other masking products would struggle. No need to purchase multiple plug sizes; a few silicone tapered plugs can cover a wide range.
Easy In, Easy Out
Another advantage of using tapered plugs is the ease of insertion and removal. Anyone who has worked with linear masking plugs knows that the process can sometimes be tedious. However, with a tapered design, this task becomes effortless. The tapered shape ensures a snug fit without the hassle.
Durability and Reusability
When you invest in equipment and tools, you want them to last. Fortunately, tapered silicone rubber plugs are known for their durability. They can withstand multiple uses without showing signs of wear and tear, and just need a simple clean and inspection before they can be reused on your next project. This durability is particularly beneficial in the powder coating and electroplating industries in which masking products are typically exposed to extreme treatments.
Cost-Effectiveness
Cost matters in any business, and tapered plugs offer a cost-effective solution for a range of masking needs. Given both their reusability and versatility, you often need fewer plugs, resulting in savings in the long run.
High Heat-Resistance
As mentioned earlier, exposure to high temperatures is a given in powder coating, electroplating, and similar processes. This is where silicone masking plugs really shine. Boasting a high heat-resistance, they manage to remain intact and effective even under the harshest conditions.
Tapered Plugs from Hi-Tek
As professionals in the electroplating and powder coating industries, we understand the importance of using high-quality components that can be relied on. We're suppliers of rubber tapered plugs that can be used for a range of masking projects and that can ensure a clean, crisp finish. For advice on which masking products you need for your project or business, don't hesitate to get in touch and we'll be happy to help!
Are you interested in learning more about masking products for electroplating and powder coating? Give us a call at 01202 661300 or fill out our online contact form. You can also find our full range of products on our website.