We supply masking products predominantly for the metal finishing and painting industry. Many of our products can be used for other purposes such as thread and stem protection of delicate components during transit etc.
We are the sole UK distributor for the Tolber Range of masking lacquers which have proved their effectiveness over many years.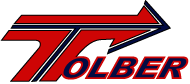 We always aim to despatch items on the same day, recycling packaging wherever possible, so don't be surprised if your goods arrive in a cat food box! This is not only environmentally friendly, but also
helps to keep our costs as low as possible.
Your principal contact is Ann McMullen, who will be pleased to advise you on your requirements.
Telephone: 01202 661 300
Fax: 01202 661 230